An industry leader, the GMI Family of Companies has the unique ability to meet your carbon and graphite needs from raw materials through purification and precision machined parts. With over 30 years of experience, we are experts in the manufacturing, purification and machining of graphite, carbon and graphite composites.
We specialize in providing cost-effective solutions for a wide range of applications to meet your specific needs. What sets us apart from the competition is the combination of our people, technical expertise, and easy access to our state-of-the-art facilities. We are committed to providing quality products at competitive prices, when you need them. Your satisfaction is our goal.
People
Any company can purchase equipment, but the experience and attitude of the people involved are what make companies excel. We have a highly qualified, dedicated team of people with extensive graphite experience here to serve you. Our employees understand how important quality and on-time delivery are.
Technical Expertise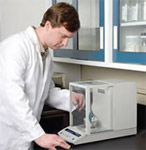 Our staff has decades of industrial experience in the fields of carbon technology, including polycrystalline graphites, pyrolytic graphite and carbon-carbon composites. With this knowledge and background, we are able to provide our customers with outstanding technical support and cost-saving solutions.
State-Of-The-Art Facilities
The GMI Family of Companies' facilities feature over 250,000 sq. ft. of combined manufacturing space and
are located in rural America where pride in workmanship
is alive and well.