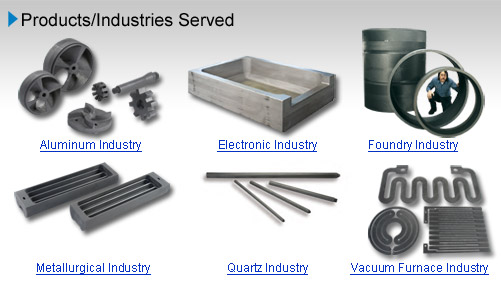 An industry leader, Graphite Machining has the unique ability to meet your carbon and graphite needs from raw materials through purification and precision machined parts. With over 30 years of experience, we are experts in the machining of graphite, carbon and graphite composites. What sets us apart from the competition is the combination of our people, technical expertise, and easy access to our state-of-the-art facilities. We are committed to providing quality parts at competitive prices, when you need them.
Click Here for
ADVANCED CARBON TECHNOLOGIES
- specialists in high temperature purification services.
Click Here for
NAC CARBON PRODUCTS
- specialists in graphite and carbon rods and blocks.